FAST DELIVERY   normally 1-3 working days!
£  KEEN PRICES  topsoil cheaper on volume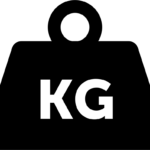 HUGE BULKY BAGS  our bags contain 1000kg
Welcome To buytopsoilliverpool.co.uk
We aim to supply the best topsoil in the city – here's how:
We only supply Beutiful grade 1 standard topsoil that we source from the carrot fields of Rainford Village where our farm is based here on the West Lancashire/Merseyside border. If cheap infill soil is what you are after then we are not in that market but most local skip companies will have ab abundance of such soil.
The land that runs adjacent to the Rainford by pass and up into Ormskirk and West Lancashire is renowned for being some of the finest land in the country, a medium black sandy loam with a neutral ph level that is nutrient rich and friable for ease of use, to complete our specialist mixture we then blend in some locally sourced compost from a farm in Ormskirk making for a versatile and powerful soil improver that is just perfect for using under new turf, Planting beds and borders or growing vegetables in. Our Topsoil Goes Cheaper on Volume, send us a quick message or give us a call for our best price based on your location and volume requirement – call our mobile direct on 07597084363
Bag sizes have generally greatly reduced over the last 10 years to the point where very few suppliers actually still supply and old fashioned 1000kg bag, we can assure you that our tonne bags are the propper old fashioned style large full sized bags weighing approximately 1000 kg and they come delivered generously filled aswell.
Give us a call for our best prices and a natter about Topsoil
on – 07597084363
LOOKING FOR LOOSE LOADS OF TOPSOIL?
Topsoil supplied in the tidy no mess bulky bags has become the most popular way of buying topsoil over the last few years however we still offer a 2 ton and 10 ton loose load that can work out cheaper than the bags if you have access to allow such loads.
Give us a call for our best prices and a natter about Topsoil
on – 07597084363
WHY USE RAINFORD FARM FOR YOUR TOPSOIL?
RAINFORD VILLAGE TOPSOIL is some of the finest soil that you will find anywhere in Britain, Rainford is basically an urban island surrounded by thousands of acres of grade 1 flat land, the fields that run adjacent to the Rainford bypass and up in to Ormskirk and West Lancashire are rich black and flat, this land is mostly used for vegetable growing to supply the big name super markets.
MEDIUM SAND LOAM perfect for home growing projects and using under new turf, the soil we use from Rainford and near by villages is a sought after medium sandy loam with a neutral ph, we then blend the black loamy soil with some strong organic compost that we source locally from a farm in Ormskirk, the result is a lovely fluffy soil improver great for turfing on, seeding, fruit and veg growing and border work.
We Deliver To Liverpool, Wirral, Sefton and West Lancs
We offer a Fast Delivery service To The whole Of Merseyside Including – Liverpool, Sefton, Kirkby, St Helens, Rainhill & Skelmersdale
I have been using Rainford Turf Farm since the early 90s and they have always offered me a fantastic service and high quality products, deliveries are always reliable and they always give me a call when the truck is leaving the farm in case i have nipped of to another job! Thanks for 30 years of first class service!!
Hi folks, Just wanted to send a big THANK YOU for getting my extra 2 tonnes of topsoil to me on the Wirral last  Thursday. I have had 8 tonnes of your topsoil now, and I can honestly say it is a fantastic product and has been consistently high quality to the very bottom of every single bag. On top of that, you are a very good company to deal with, your communication throughout has been refreshing. So, sincere thanks from me, I will not hesitate in recommending you to others in the future.
Thanks for the fantastic Topsoil you delivered to me yesterday, my gardener said it is the best soil he has ever used! i have passed on your number to 2 of my neighbours who are also interested in buying some.